✓ PRO TIP:
Getting a new motorcycle?
Compare quotes to find the best deal on insurance.
Enter your zip to get started.
ZIP: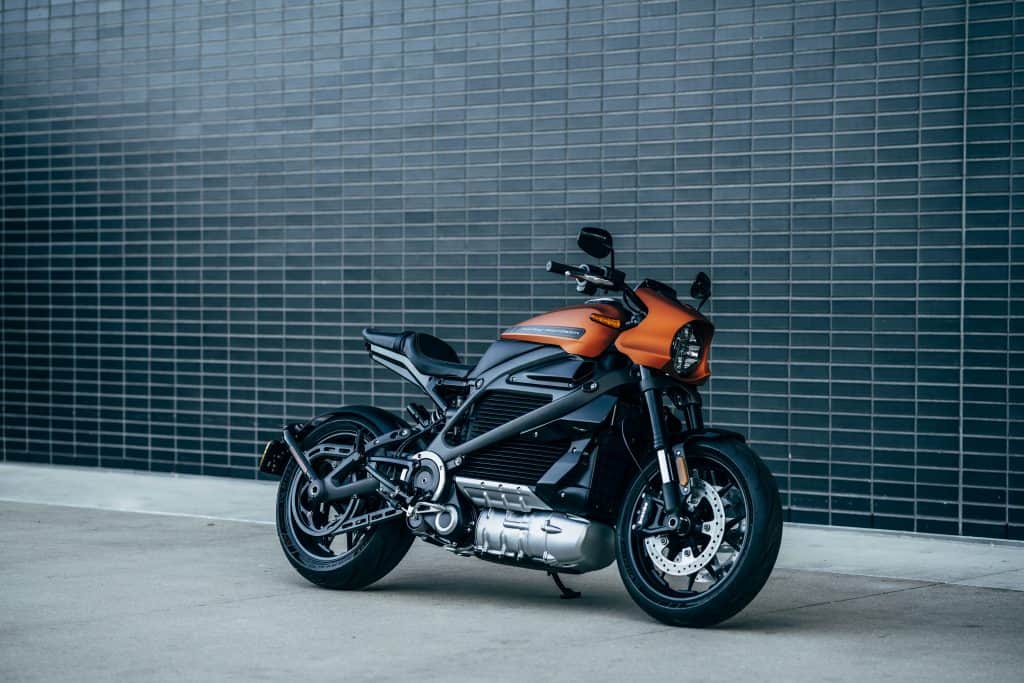 If you are looking to buy your first motorcycle or are looking to add another to your collection, you may be interested to know which models will give you the most bang for your buck. There are hundreds of options when looking into motorcycles to purchase. In this article we are going to dive into the top ten best budget new motorcycles for under $5000. These will be ranked based on the initial cost of the bike, the cost to maintain the bike, it's reliability, and it's performance.
If you are new to the world of motorcycles and are looking to buy your first, you will want to find yourself a good starter bike that will not break the bank. Fortunately, motorcycles are extremely affordable and there are tons of options that you can purchase for less than $5,000. Now, remember that most of these models will have smaller engines and less power. Even if you are just starting out, they are a great and safe way to get used to riding motorcycles around. Then when you are ready, you can trade-in for a big bike.
If you have got plenty of experience riding motorcycles and are looking to add another one to your arsenal, there are plenty that you can get for a great price. Whether you are looking to save some money on gas, have an easier time finding parking, or just enjoy riding motorcycles around, we will walk you through the best motorcycles out there to make this a reality.
Criteria For What Qualifies A Motorcycle To Be In The Category Of Best Budget Motorcycles
So first, we want to talk about what qualifies a motorcycle to be a part of the best budget motorcycles list. The first and most important thing that we are going to look at is the cost of buying the motorcycle. Obviously, a budget motorcycle has to be affordable.
Going hand in hand with this, is the value you are getting for that price. The motorcycle has to perform well for the price that you are paying. Particularly, we are looking at motorcycles for under $5,000. At that price, there is a huge spectrum of bikes with differing technology, aesthetics, and performance. Some bikes will offer great technology such as digital displays, anti-lock brakes, and adjustable suspension. Some bikes in this price range will not offer any of this.
The second thing that we are going to take a look at is the cost to maintain the vehicle. Different motorcycles can vary quite a bit in this aspect. Some motorcycles require much more maintenance to keep them running correctly. Depending on the bike, the cost of things that you need for this maintenance can be more expensive than others. We will keep the annual maintenance cost in mind as we look at what is the best budget motorcycle.
The third thing that we are going to look at is the reliability of the motorcycle. Certain motorcycle manufacturers are known for being very reliable and others for being unreliable. Likewise, certain models of these manufacturers are more reliable than others. We will keep this in mind while making our list. A cheap bike that frequently breaks down and costs lots of money to repair is not worth the money you spent on it.
The last thing that we are going to be looking at is the bike's performance. This includes power, speed, handling, and comfort. We want to make sure that the bike does what it is designed for. This will vary somewhat depending on what the bike was designed for. Another big part of this is the aesthetics of the bike. For less than $5,000, you can still get a very nice-looking bike, but you can also get very basic and plain-looking bikes. We will take all of these different aspects into account throughout the article.
Top 10 Budget-Friendly Motorcycles And Their Qualifications
KTM Duke 200
The Duke series of bikes came into the market in 2013 and almost immediately took over the small-displacement premium bike market. After years of success, they released the 200. This motorcycle, while much smaller than some of it is larger family members, is still an outstanding bike, especially for a new rider. For only $3,999 you can get yourself a brand new one. These bikes also offer lots of great tech such as ABS Brembo brakes, liquid cooling, and an inverted WP fork, and mono-shock. If you are looking for a fun, great-looking, beginning bike for a great price, the KTM Duke 200 is exactly that.
BMW G310R
This one squeaks in just under our $5,000 limit at $4,945. The BMW S1000R is a fantastic roadster and is actually what the G310R was originally based on. This bike comes with the legendary BMW "M Racing" paint option. It offers a ton of great perks such as tons of digital displays, aluminum wheels, and a great amount of power, for a bike at this price.
Kawasaki Ninja 400
This bike is a screaming deal. If you want to get as much performance as you possibly can for less than $5000, this is the bike for you. With 400cc, 50hp, and 30 ft-lbs of torque, this bike offers a great deal with a very affordable price tag.
This bike is a great medium for riders of every experience level. It also is a very fun bike for someone very experienced. These bikes are made to be taken to the track and ridden hard. 0-60 miles per hour in 4 seconds will put a smile on your face no matter how long you have been riding bikes. This bike also offers several other perks such as LED lights around the bike and bodywork all around it. If performance is your main concern, this is the best you can get for less than $5,000.
Honda CB300R
This is another great-performing bike that offers quite a bit of nice technology. With this bike, you get a bunch of cool add-ons that are not common in entry-level, small-displacement bikes. One of the coolest of which is the counterbalance shaft. This gets rid of vibrations and makes the bike extremely comfortable on long-distance rides. It also comes with ABS brakes, LED lights, and a chassis built for the track. This bike is a great way to get a lot of bang for your buck.
Yamaha V-Star 250
Our fifth bike on this list is the very best cruiser that you can find for this price. This bike is a screaming deal for what you are getting. This is a great bike for long road trips, commuting around town, and just about any other drive you could think of. Despite being a 250-cc engine, it has a V-Twin powertrain. It also gets exceptional gas mileage at 78 miles per gallon. This bike is hands down the best cruiser that you will find for the price as it comes in new at $4,499. 
Benelli TNT135
While many people may not be interested in minibikes, we just had to add this to the list. The main reason is that the price tag for a new bike like this is $2,749. That is an outstanding price for a new bike. For a minibike, this one also looks really good. It has an aggressive natural style to it. If price is your biggest concern, this may be the motorcycle for you.
MT-03
This is a great all-around bike. It can be used as a commuter to and from work. It can be used for touring and long road trips. It also performs pretty well on the track. It offers a 321cc twin engine that is plenty for someone who is just learning how to ride or even for someone with little experience with riding a motorcycle. Another bonus of this bike is that it looks great. The styling and design match its larger displacement counterparts and gives it a great, yet aggressive look.
YZF-R3
This is another outstanding bike that comes from Yamaha. This is an excellent, small-displacement, track bike. It is extremely light and very easy to handle. It offers a 321cc twin engine that provides plenty of power for the price. If you are interested in learning how to race on a track, this is a great bike to learn on. The weight and power are fantastic for learning. It will teach you how to lean hard on turns. It's slim figure also makes it great for weaving through traffic. This has been one of the best budget bikes on the market for years. You will not go wrong with getting one of these.
Honda Rebel 300
You can get one of these for the low price of $4,499. This is a great bike for driving around town, long road trips, cruising down the canyon, or whatever you want. This bike actually shares an engine with the aforementioned Honda CB300R. The simplistic design of the motorcycle looks great. It is extremely comfy to ride in while cruising around. The height of the low seat really helps to make this possible. If you are looking for an affordable cruiser, this is a great deal.
SYM Wolf CR300i
This was the last bike to make our list. It is a pretty decent, all-around bike. You get a decent amount of power, a top speed of 85 mph, and even a two-year warranty that covers everything on the bike. This motorcycle also features digital instrumentation which helps to complete the look. This bike has come a very long way. In its very early days, it was not the prettiest. The bike has come a very long way because now, it looks and feels great. If you want a well-rounded café racer-style bike, this is another great choice.
Ranking Our Top 3 Choices
As we have seen, there are a ton of great bikes out there that you can get for very cheap. There are bikes in basically every class that you can find for less than $5,000, and brand new. If you need a cruiser, there are cruiser choices. If you want a café racer, there are plenty of options. If you are looking for a decent track bike, there are many varieties. many people are attracted to motorcycles due to their low cost. Now, let's get into my top 3 bike choices.
Kawasaki Ninja 400
This is my number 1 bike out of all the ones we reviewed. This bike is an absolutely amazing deal. For less than $5,000, you have yourself a track-ready, 400cc bike that looks absolutely fantastic. There is no other bike available that offers this much for that little of a price. 400cc is still enough for a beginner to ride with but it will also please someone with more experience riding bigger bikes. Its lightweight, narrow body really provides some outstanding handling that few other bikes can compare to. Dollar for dollar, there is not another bike that even comes close to this one. That is exactly why we put this bike as the number 1 budget bike under $5,000.
Honda CB300R
This bike takes second place for many reasons. For a long time, this bike was known as the king of budget bikes. It offers great looks, decent performance, a lot of modern technology, and a great ride for a decent price. I would say that this bike was dethroned only by the Kawasaki Ninja 400. This bike is fantastic for a wide variety of things. It is an extremely comfortable bike if you are looking to go on a long road trip. Its sleek agile body also performs fairly well on a track. This is a very well-rounded bike for a great price.
BMW 310R
This is another great deal for an excellent bike. With this, you get a very good sporty bike that offers plenty of power, without being intimidating to new riders. It offers an extremely comfortable ride with a very low seat height and excellent suspension. On top of that, you get an extremely aggressive, attractive-looking bike. It offers excellent technology like ABS brakes to keep you safe, digital displays, and aluminum wheels. All in all, It made our number 3 spot because it is such a great performing bike.
As you can see, there are a ton of fantastic bikes that you can get brand new for less than $5,000. These are just the ones that we thought were the top ten. There are tons more makes and models that you can get for this same and attractive price tag. We have highlighted our top choices. Now, it is up to you to decide what your preferences are and which bike will get you the most bang for your buck.
This article has been reviewed in accordance with our editorial policy.