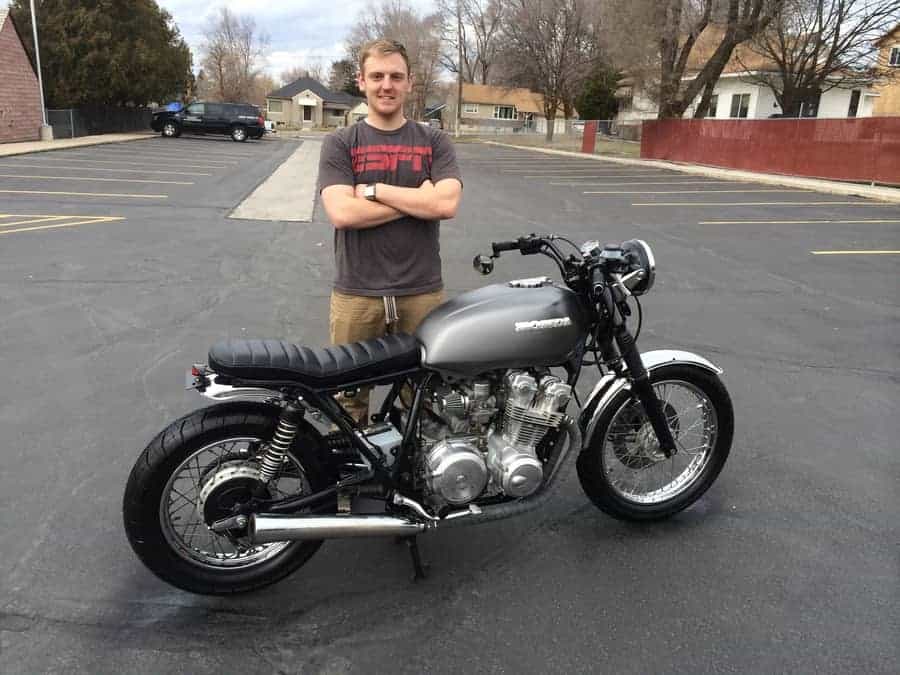 Kyle Cannon is the founder and creator of Motorcycle Habit. He is a huge motorcycle enthusiast and loves learning as much as he can about these machines. He's actively working to publish articles for Motorcycle Habit and is currently creating a YouTube channel to better help his audience. Hundreds of thousands of people have come to his website and read his content.
My Story
In 2012, I moved to Logan, Utah to attend Utah State University. I had transferred from Southern Utah University and was working on getting my bachelors in mechanical engineering.
I was working at an appliance store helping make deliveries during the summer of 2013 and unfortunately got hurt during the job that required surgery. This forced me to be inactive for the rest of the summer.
During my recovery, I accompanied my brother-in-law to Colorado to help him tow back a 1983 BMW R80 he had purchased. I had ridden motorcycles before but had never owned one because I was a very poor college student. This, however, sparked my interest in buying a motorcycle and fixing it up because my brother-in-law got a pretty good deal. I figured I wasn't doing anything else with my time during recovery so, hey, what could I lose?
Through a little bit of digging, I was able to find a 1981 Yamaha XS850 from online classifieds for $500. Though I was very poor, spending $500 to keep my sanity and tinker around on a motorcycle to help pass the time was well worth it.
I knew about motorcycles and I knew how they worked, but working with and slowly restoring this motorcycle really opened my eyes about how these machines function. I had time to really soak in it's mechanics. I loved every second of it and I wanted to learn more.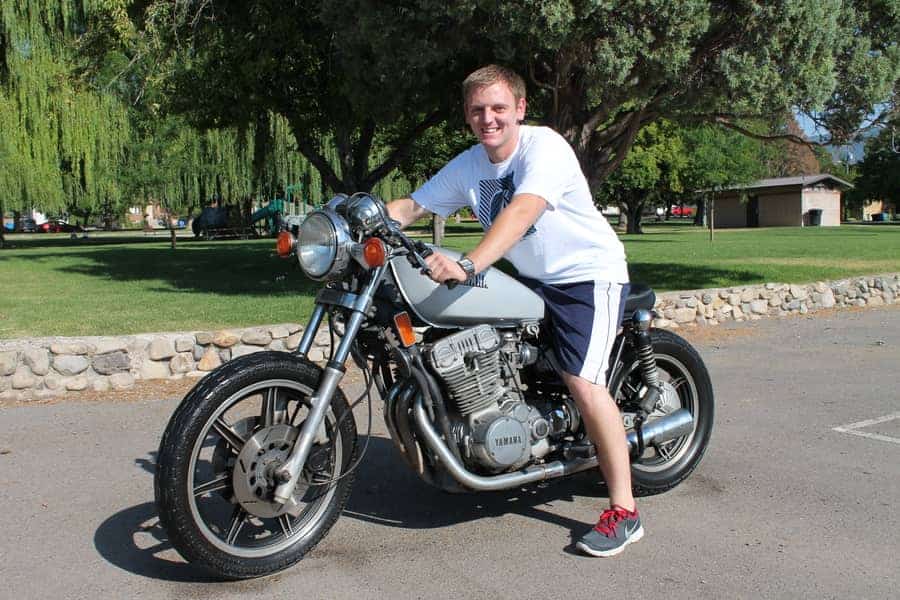 After a few weeks, I finished this beauty. It was very amateur and I had no idea what I was doing, but I was certainly proud of it. I took my now wife on a ride for our first date with this. I spent an additional $300 to fix it up and later sold it for $3,000, making a $2,200 profit. I liked the amount of profit I made, so I decided to do it again.
Little did I know how much of a blessing my injury was that summer. Had I not gotten hurt, I may have not found my love and talent for restoring motorcycles. Since then, I have restored 15 more motorcycles and counting and also got my degree in mechanical engineering. Most of those restorations gave me a large profit which ultimately helped me pay for my college education.
I now work as a mechanical engineer for a major oil company. The work I do with my job and the work I've done on motorcycles go hand-in-hand and I'm constantly working with mechanical systems. If you would like to see more of my professional projects, you can visit my LinkedIn page here.
My wife and I wanted to expand our audience with my motorcycles, so we decided to make this website, Motorcycle Habit, to teach about motorcycles, how they work, assist with troubleshooting issues, and enlighten about restoration. I've been able to help and teach hundreds of thousands of people and hope to continue this satisfying journey.
Here are a few examples of some of my motorcycle restorations: