Motorcycle Habit is an online platform to help those who are seeking to do those DIY fixes on their motorcycle. Motorcycle Habit also teaches readers helpful tips and tricks to enhance their riding experience and the health of their bikes as well as provide constructive guidance concerning motorcycle restoration.
Through the experience of the author, well over a hundred thousand people and their motorcycles have been helped each month by visiting this website. The information provided on Motorcycle Habit is written through experience and education to provide the best resource for those in need.
Our Story
Motorcycle Habit was created in December of 2018 in hopes to help other motorcycle enthusiasts learn more about something they're passionate about.
The main author and creator of Motorcycle Habit, Kyle Cannon, is a huge motorcycle enthusiast and has gone to great lengths to understand motorcycles and know exactly how they work. He has restored close to twenty motorcycles and continues this hobby to improve and enhance this website.
Kyle and his wife, Amanda, quickly learned how interested people were in Kyle's motorcycles after he finished restoring them; they thought long and hard about how to teach a larger audience about these beautiful machines.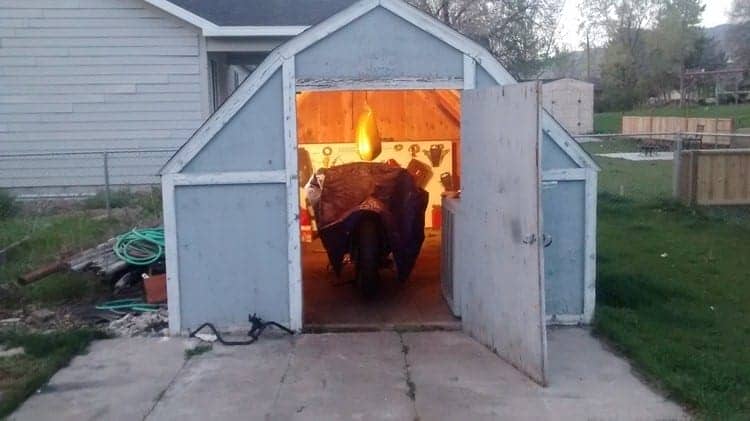 Beginning in the shed of a friend's backyard assembling motorcycles in negative degree weather in northern Utah, Motorcycle Habit evolved into a large website that serves and teaches each viewer.
The hope is that each visitor will leave a little more knowledgeable and a little more comfortable with their motorcycle and spread the love with their fellow riders!